Slow but steady progress - Stuck his legs together after much sanding & fiddling - Fine Molds this aint! Almost all of the mating surfaces don`t... :-/ Not very exciting to look at.
Moved onto the head - a quick bit of experimentation with lighting. I fine sanded a clear piece of 2mm acrylic on both sides and then curved it slightly by warming with a heat gun and bending it over a small bottle. This fits in the front half of the head behind the clear red visor to act as a diffuser. a couple of red LEDs behind gives a very smooth and even illumination.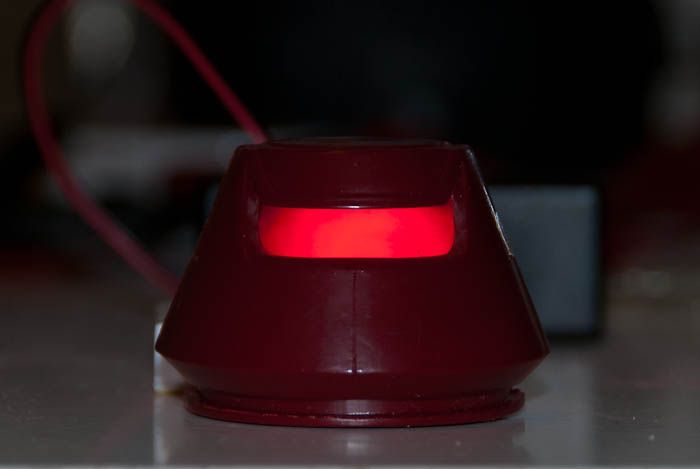 I made up a small self contained LED drive for another project that has stalled, but realised it would fit perfectly in the head - there`s 2 LEDs on the front, and a coin cell on the back which should drive a nice throbbing effect for a couple of days at least.
The head is supposed to be glued together and then sandwiched in place when the two body halves are glued together, but given I still need access to change the battery I`ve cut the flange off the bottom of the head so that it just drops into place..