Oh
dear...
Was up in my Mum`s attic today and i stumbled upon this half built monstrosity.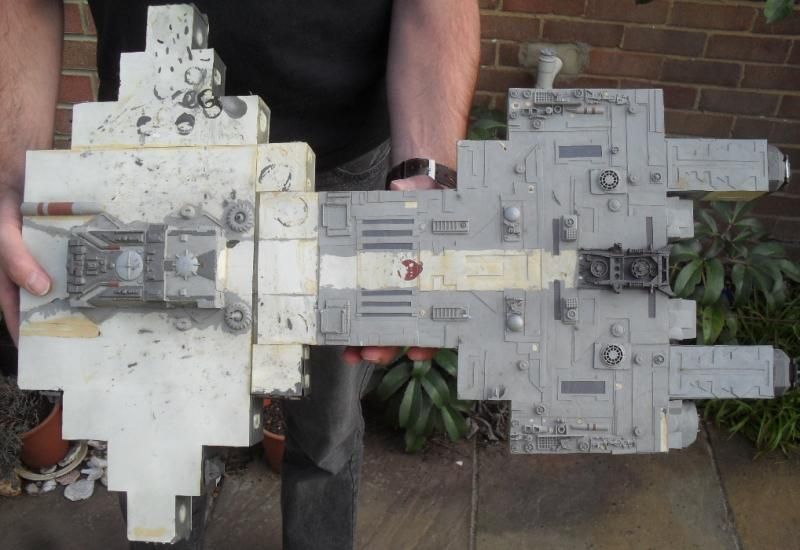 It began way back in `78 or `79 and the starting block for it was being given a whole bag of clear plastic boxes and wanting to make something with them.
I knew it`d be pretty clunky because of the boxes but that was ok because back then i was deeply into Dan Dare in 2000AD and he had a nifty, boxy Space Fortress to fly around in - sort of like a Star Destroyer really.
So that was my insperation, with a bit of the Draconian battle cruiser from the Buck Rogers TV thrown in too.
Looking at it now, i`m pretty impressed by the basic shape i came with, and i can see i then cladded it with Plasticard, something i`d do now.
But then...
Just chuck a whole bunch of kit parts at it, why don`t you? And, while you`re at it, stick on crudely cut out panel lines.
And hand paint in Humbrol enamels as you finish a section.
Like i say at the top, oh dear.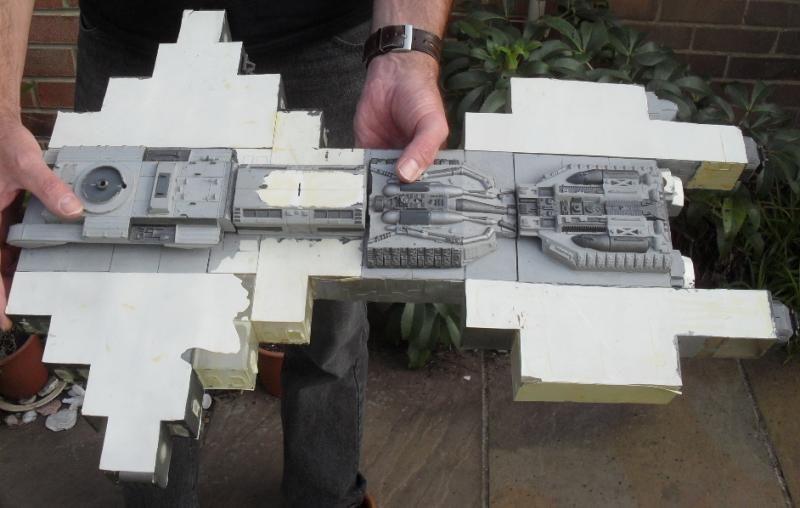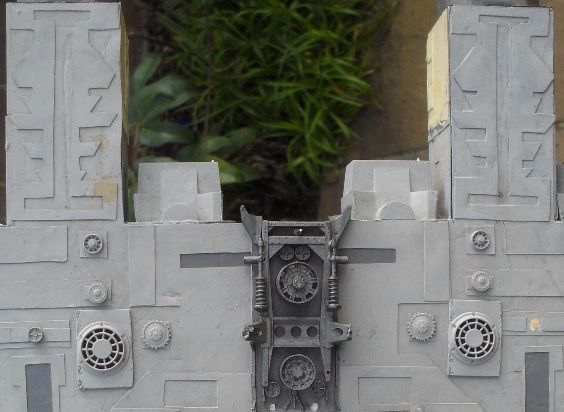 First thought when i found it was to chuck it.
But then i thought i`d bring it home, prise some of the kit parts that are pretty hard to find now, strip them off, and use them on something else.
But then i thought how this is a snapshot of what the 16 year-old me was doing, and he obviously must`ve put it away to finish. So why not the now me finish it?
Would be the longest build i`ve ever done from start to finish!
One thing though - was hoping someone might be able to recommend a product that i can put on these large surfaces that`d take off the enamel paint without having to try and get the whole thing in a big a la how its done with oven cleaner.
Any thoughts?